Here is where the magic starts ! Please find below our high quality personalised cycling coaching options and start your own cycling coaching today ! If you landed here, you are probably considering coaching; if still in doubt, why not read our Why would I need a coach page ? 
You have your own goals, be it winning a race, riding better or simply having a purpose to ride your bike; you have your own schedule, your own life constraints and priorities, which may even change over the months; your body has its own physiology and ways to adapt to training or nutrition. All of these aspects of your life are important and deserve respect, consideration and care. 
Be the best you can be !
This is why my approach to cycling training is holistic : it does not mean that your training should take over all other aspects of your life to ensure better performances, it means that your lifestyle determines a great deal of what you want and can achieve and that we will take it into account in your training plan. Holistic cycling coaching will not only give you the tools to reach your goals, as small or big they might be, it will also help you integrate appropriate self-care habits into your daily routines.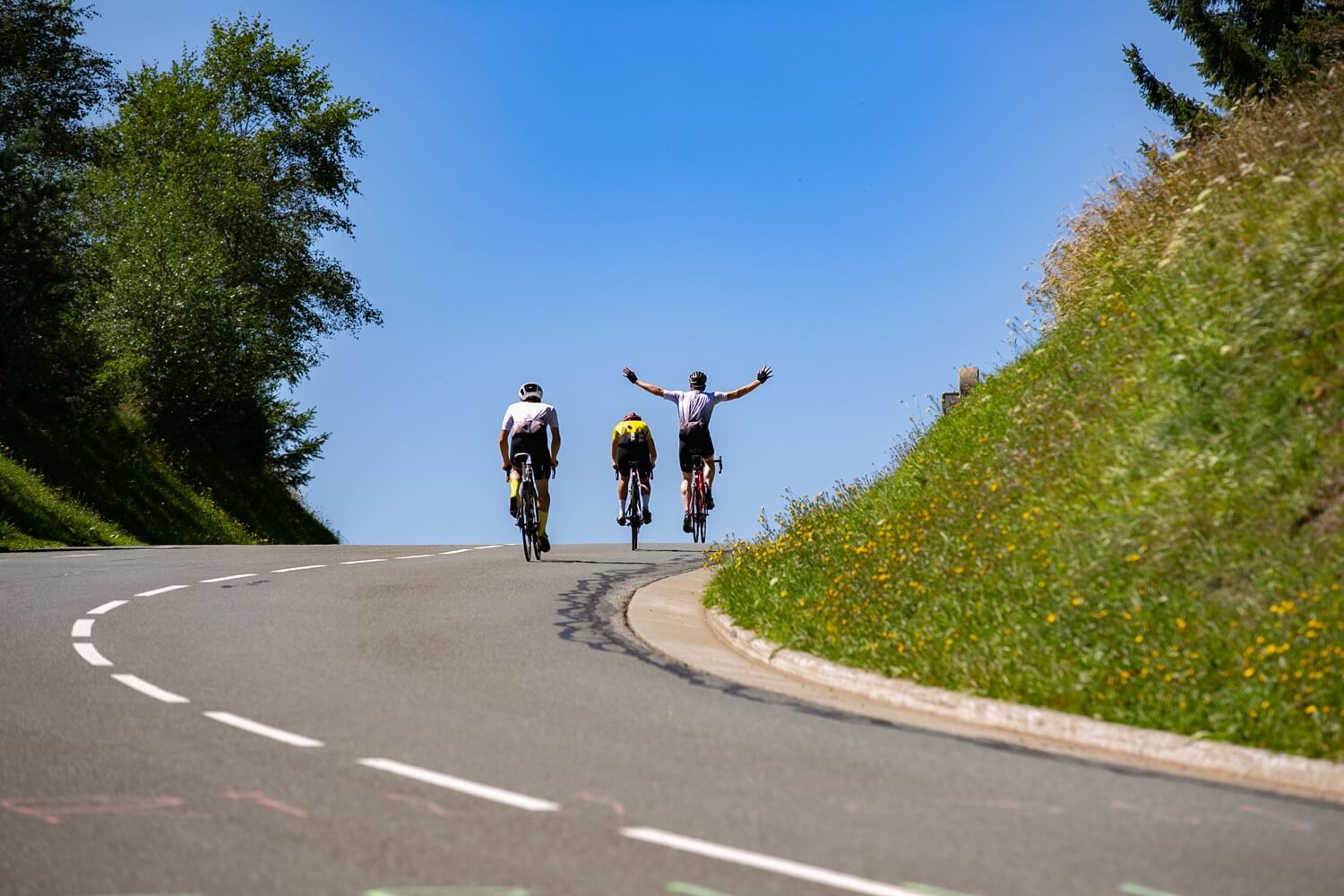 Therefore, each one of our cycling coaching is tailor-made and highly personalised.
As such, I am heavily invested in the journey of all the athletes I coach and do not take on board more than 10 athletes at a time; I also ask for a minimum coaching term of 3 months, review by both parties thereafter. 
The best way to coach you is through the use of power-meter technology. By measuring the instant power you deliver on the bike, a power meter gives an objective set of data which closes the gap between me and you. It also gives you more accurate self-assessments than a heart rate monitor alone, adds meaning to your heart rate, or fitness, it gives you better ways to manage your efforts, recovery and overall progress. 
How do we start your cycling coaching ?
Once you've read our different options for high quality cycling coaching, please contact me for a first one to one discussion where we'll be able to review your goals, needs and requirements. Based on this exchange, we will finalise the preparation with an initial set up including a specific field test and we'll be ready to rock ! You will receive a weekly detailed plan and we will keep in touch every week through email or phone. 
Our high quality personalised cycling coaching options
You can choose between the different services below to compose your own personal cycling coaching, starting at 175€/month to a full package at 235€/mo. Each service is described in the graphic below, drop me a message if you have any questions !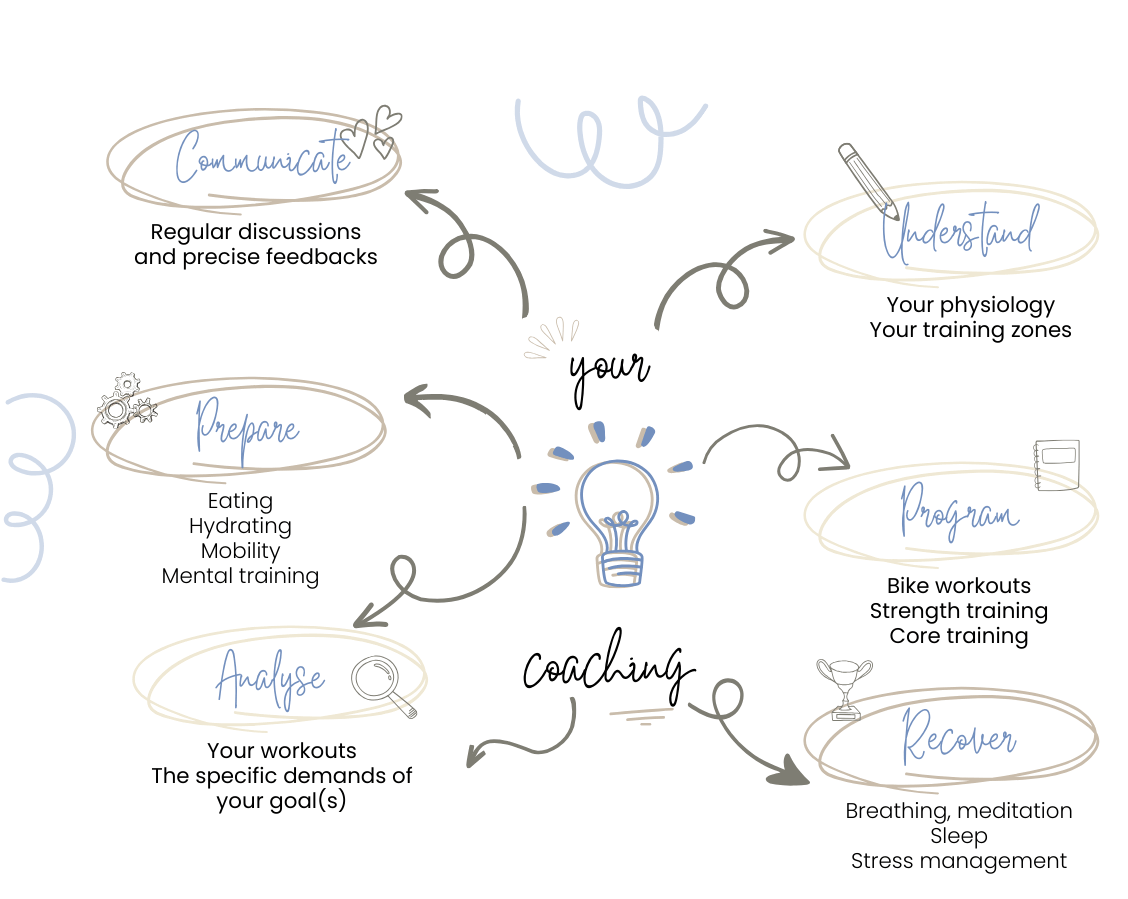 ---
Like it ? Share it !
We'd love your feedback on this post ! Please comment and let us know