I've never been to the Atlantic Spain before. I had heard it looked like Brittany, the Brittany where my mother's family is from : cliffs falling in an ocean of sea sprays, the wind wiping your face of any sorrow and massaging your cheeks with iodine and sea salt, a deep profound and continuous sound of waves coming in and out like the breath of a dragon, and of course many moments of sunshine (and rain !) throughout the days. 
Spring windy weather to clear your mind
Going to the Asturias in March was a gamble, I expected the sky to be cloudy and rainy, the days to be short and the hills to be in the shade. Why choosing Asturias then ? Because I wanted to see and feel the ocean, I wanted to climb mountains and see the ocean from afar, and I kind of hoped to bath my legs in the cold waves.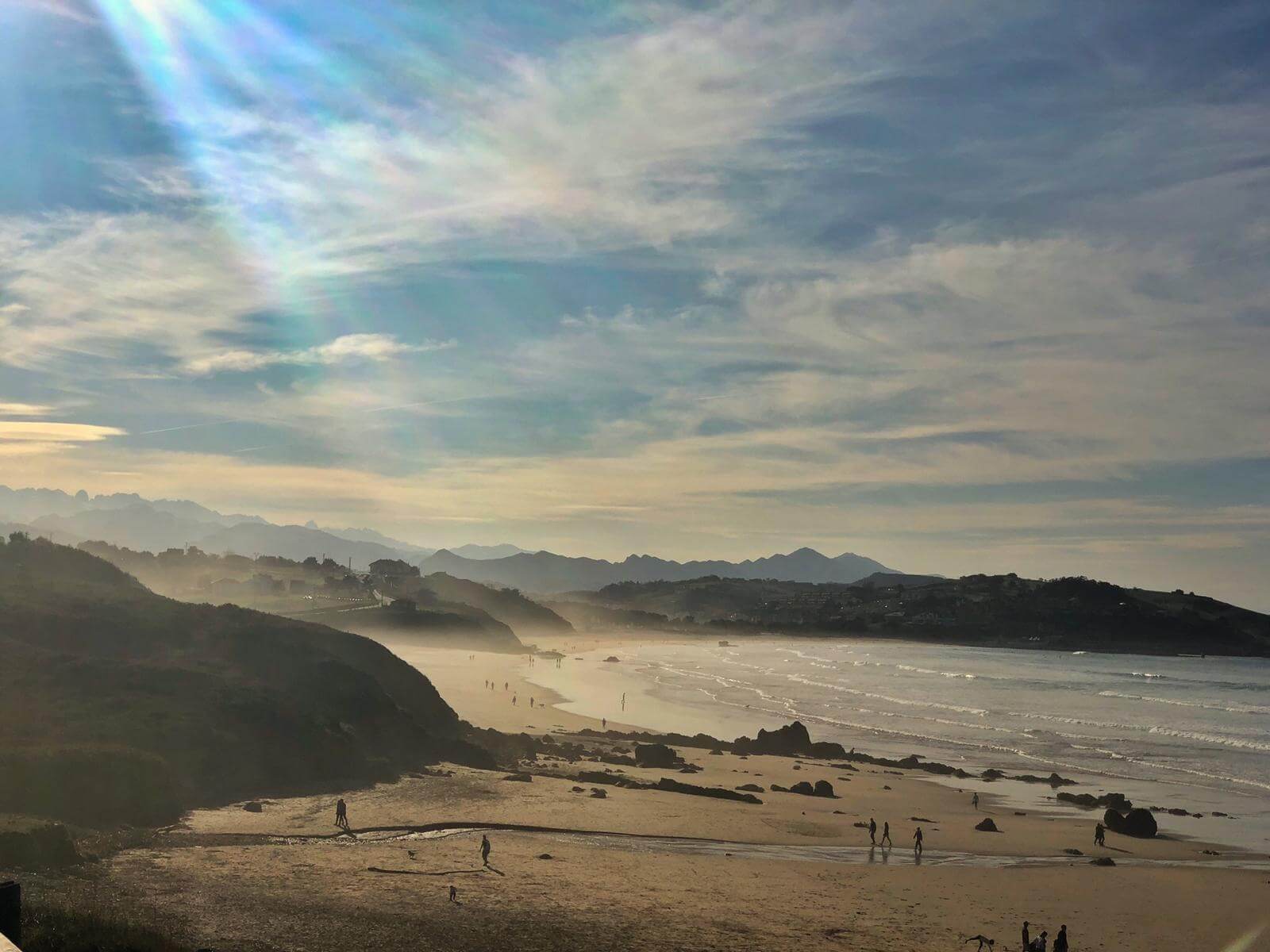 The sun though was shining as we arrived in San Vicente de la Barquera (to be pronounced quickly with a very strong Spanish accent), the mountains were standing in the background with snowy peaks, green hills with cattle were in the foreground and the ocean was still. It was hilly alright as the first spin brought about 600m elevation gain on a 36km route. Seeing eucalyptus trees was totally unexpected but here they were, gently moving with the wind on their immense pale trunks. The downhill was a fast smooth twisty turny little road, which gave the feeling of simply being transported by nature itself (always a nice feeling after a long-ish little climb following long hours in a car !). The little surprise was that the wind didn't feel like coming from the ocean, it didn't feel like this Brittany wind carrying along sea scent and salty taste.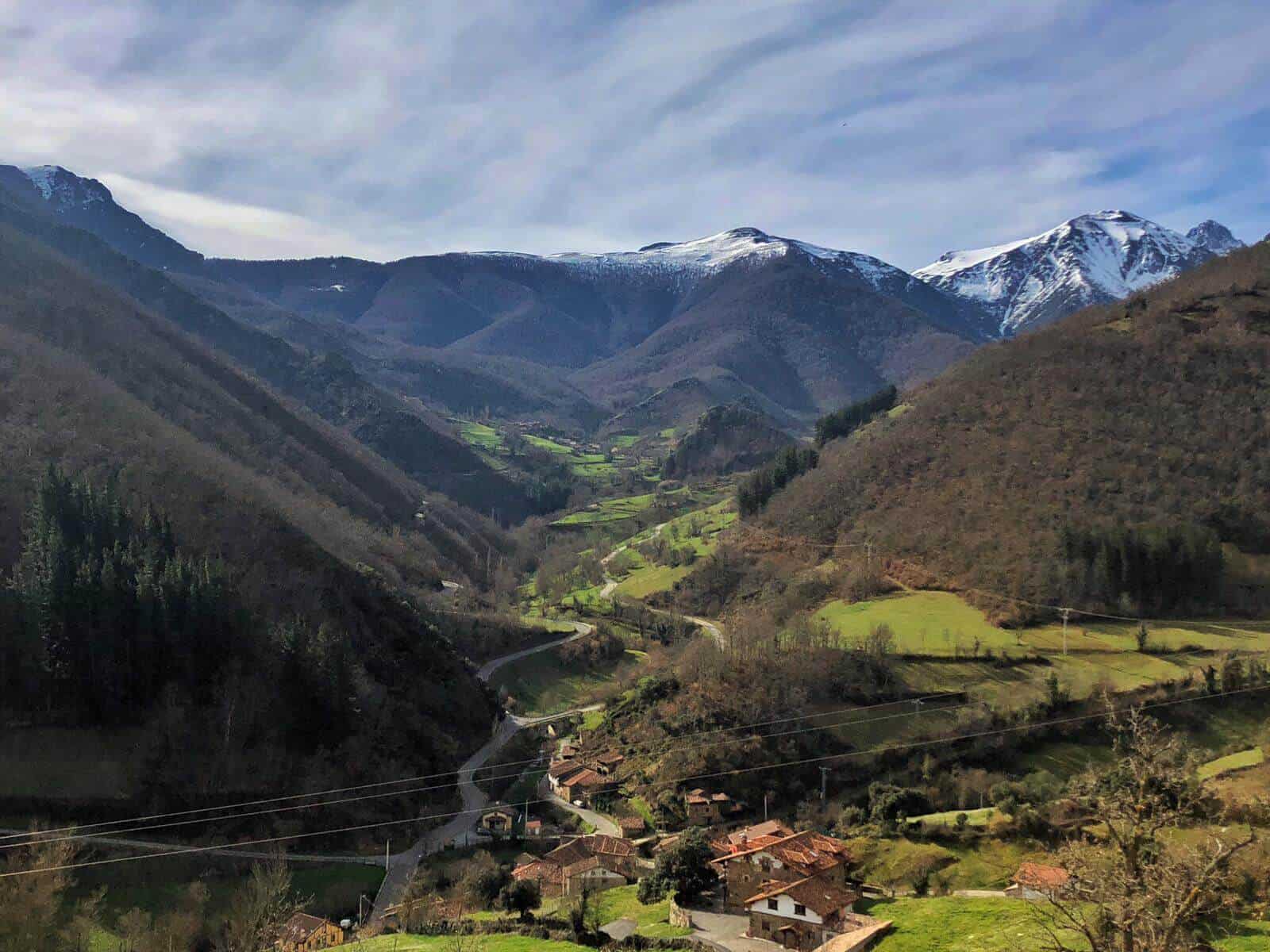 Smooth long regular climbs in the sun
Serious business began the next day. San Vicente was to be a focal point around which routes could be easily plotted, either directly from the front door or after some driving. I had prepared a 150km road with three passes on the way including a little 25km climb as a warm-up. The weather forecast was looking very well aligned with some wind so all was looking very good for this little trip within Picos de Europa, the mountain range located just south west of San Vicente. Puerto de San Glorio was the first climb, rarely more than 6% steep, the sun was shining, it was warm and beautiful to move up and up and up, with more and more snowy tops and less and less green fields… All the way until we were high enough to feel the wind blowing, and the more we climbed, the more windy it was, I had to reach low on the handlebars to keep straight, the switchbacks started becoming quite tricky and as we came to the top, the wind blew so hard I couldn't even stand ! It was a funny moment full of adrenaline and challenge. The descent was almost sheltered so it didn't feel that dangerous, even though I took it very very slow. The other side of the mountain was totally different, rocks covered with a gilded green cover, smaller roads and no grass. As we started the second climb, we knew we would have to come back and then return without doing the full route, the cold wind constantly blowing is quite exhausting ! That second climb was so fast with a tail wind, again not very steep but surrounded by snowy mountains : a feeling of being alone in the middle of nowhere, just there. Buckwheat pancakes and cold porridge to be enjoyed in the old medieval village of Potes : a proper way to start your recovery. A little bath for my lower legs in the ocean to fine tune the recovery.  I remember this first day of being quite mind blowing, so many different landscapes, such a strong wind (I don't think I had ever been riding in such a wind, and I had for sure never climbed with such a strong wind !).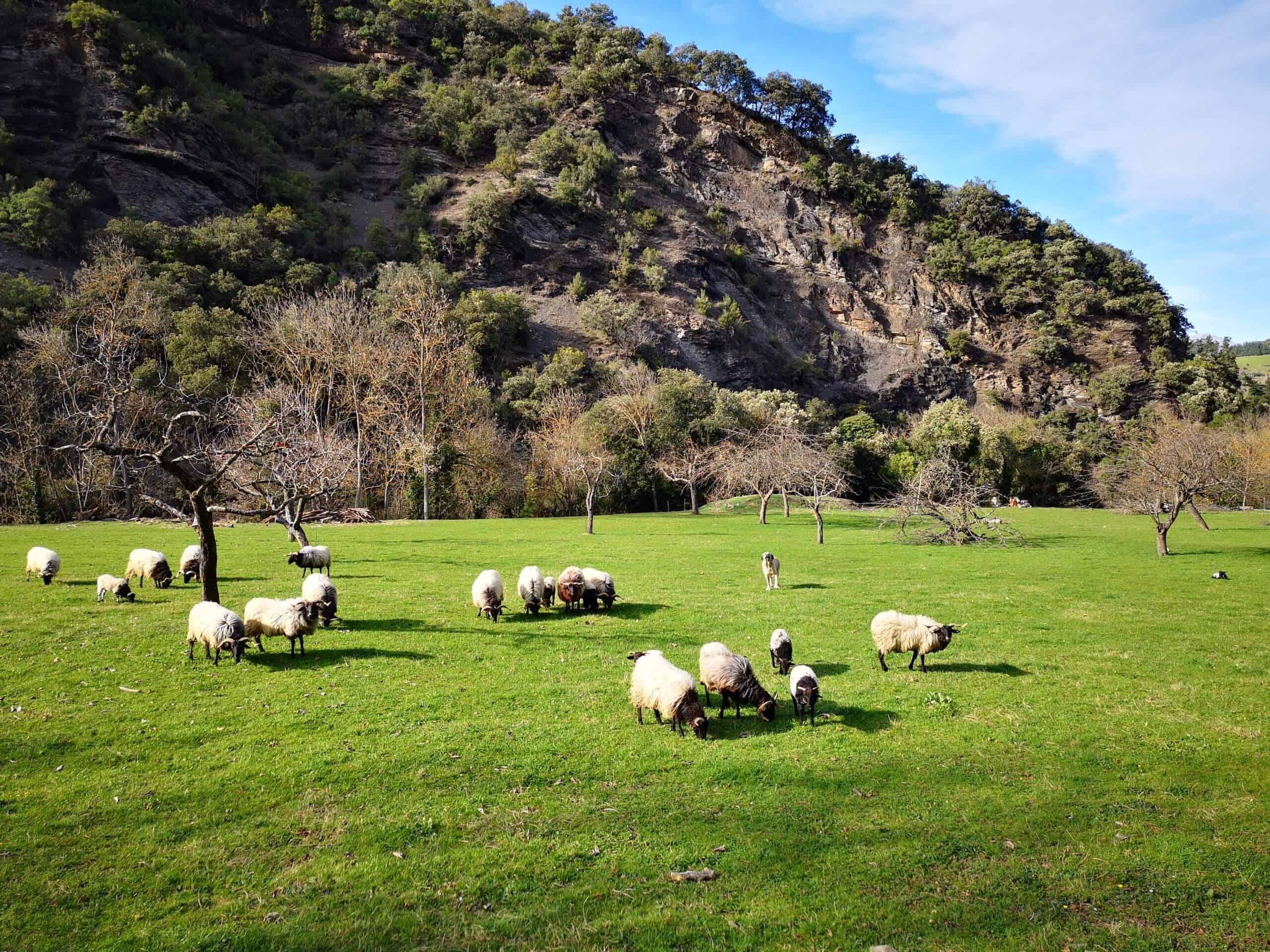 Famous (slightly disappointing)  Covadonga !
The lakes of Covadonga were the next item on the bucket list. The route to go there was an ambitious one (again !), with a little rest after the climb on an open road with tailwind. Well, that was the plan based on the weather forecast. Covadonga was a hard challenge after 40km and 1000m elevation gain. The first part of the climb is fairly flat, with a large road showing the touristic interests of the lakes – not a nice climbing experience on these first kilometers to be honest. As the road starts to become steeper but remains in the forest, many coaches and buses pass us, quite a change after the first 40km of the route were we didn't see hardly any car at all ! The last third od the climb is much steeper and incredibly beautiful, in the middle of welcoming grey rocks : it helps enduring the 1km at 15% average. You then arrive at a first top from which a beautiful mountain lake is in view, you then add a little descent, another little climb to arrive to a second lake where human nature has somewhat transformed the surroundings : a large parking place, many people around and many wood bridges and other infrastructure for people to walk around the lake. I was hungry at that time. Very hungry. And cold. This is probably why I was a bit disappointed with this famous climb. On the way back I understood that nothing ever comes easy when you deal with the outdoors : that part I thought to be a fast tailwind one was actually a crosswind moment and thus a nice opportunity to work on some strength training and positioning (let's look at the positive !). I rarely finished a ride feeling so empty and hungry, with my mind completely confused of so many different landscapes and areas seen !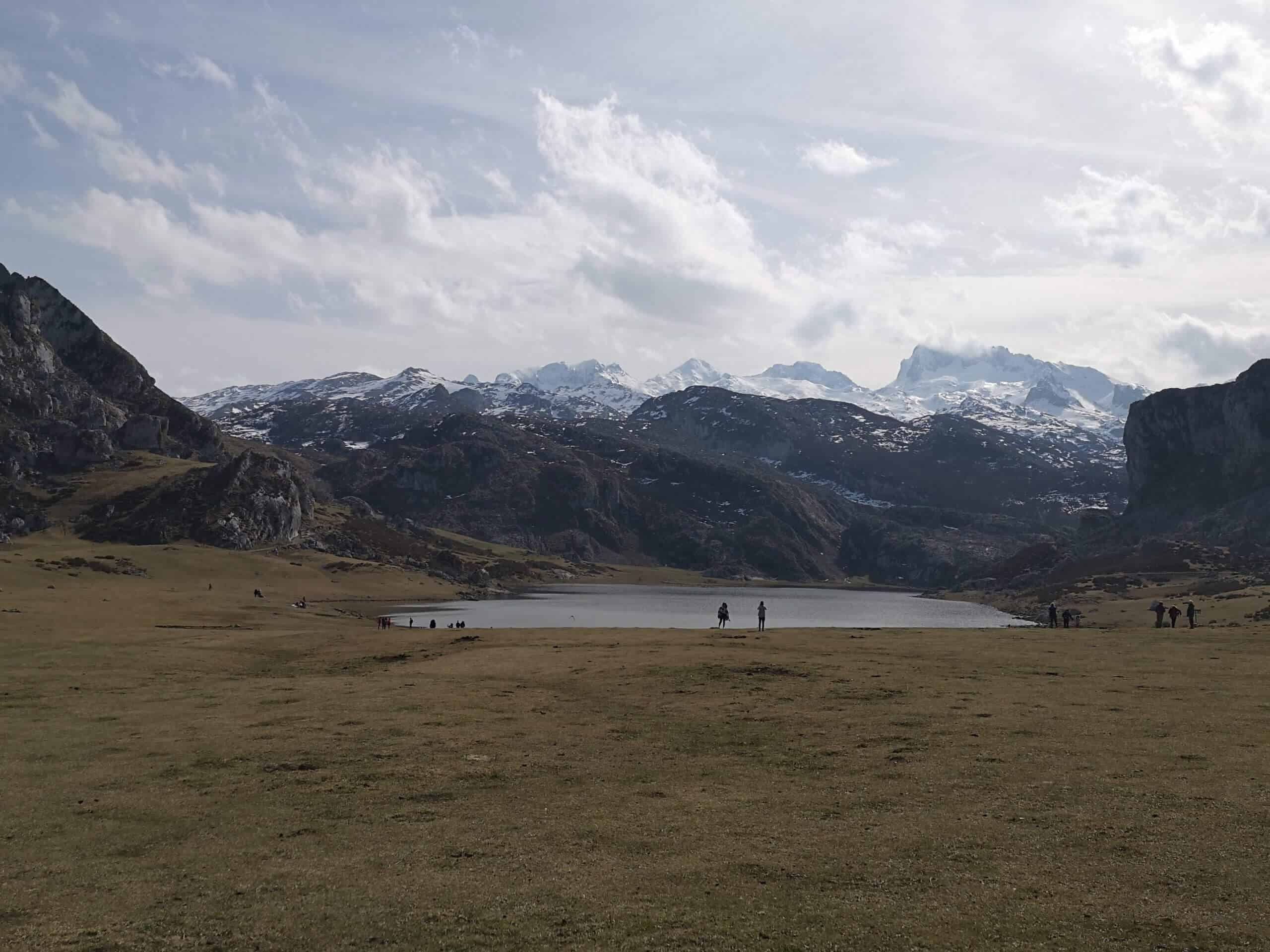 Ride your bike to open your eyes
I am always amazed at how much of a region you can see by simply riding it. In just a couple of hours we saw faces of people living only with a few sheep and an old car, we saw peaceful cows and goats eating quietly, and we saw greedy tourists driving 15km for a 5 minutes photo shoot in front of a lake. On the third day we went for more quiet places and went back to the mountains : I again thought we would be able to ride a nice route but the wind invited itself again even at lower elevations. The roads leading to Puerto San Braguia, even if the location is quite lost in the middle of nowhere, were wide and quite open. The wind was so strong and the road so twisty that many times I was pushed to the side ; with the exhaustion of the past days, I started feeling very uncomfortable and quite scared ! Mother nature is more powerful than any of us.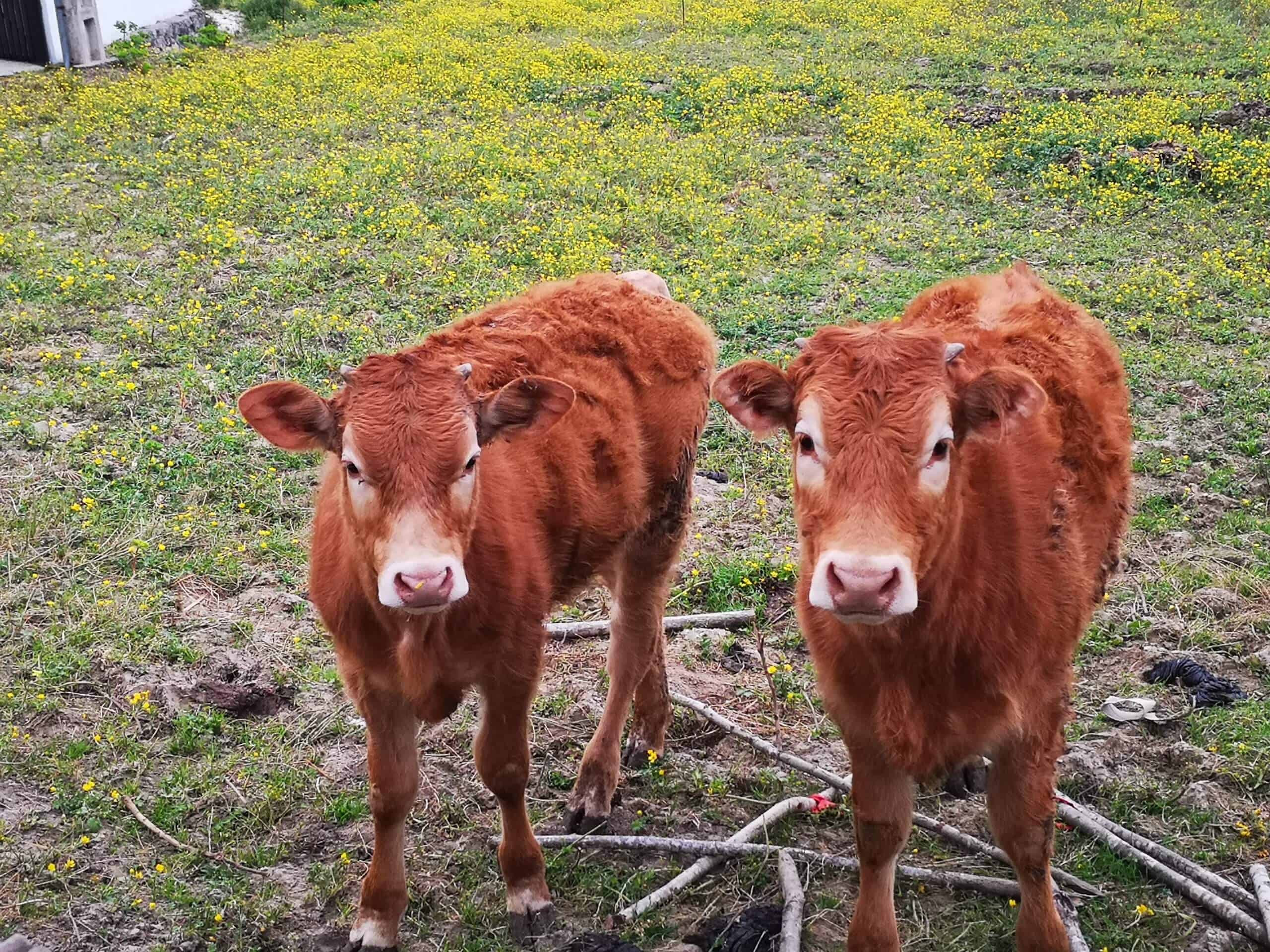 The next day I enjoyed a lot of rest and a punchy little ride with many sign sprints on what turned out to be my favorite road just outside the house. The rule to set out the next route was to find tiny roads, which you can only find using Google street view : what you thought could be a twisty tiny road very often turns out to be a wide open road around here ! Again, the landscapes were totally different on this last ride, it felt sometimes as climbing in the Dolomites (namely Passo Pordoï), being either lost in the rocks or looking at green fields surrounded by old stone walls from above. Again, what I thought would be a nice downhill with a tailwind turned to be a downhill with a headwind : I just can't get my mind about how the wind blows in this region ! What I understood was that it doesn't blow for the ocean, hence the absence of sea salty scent.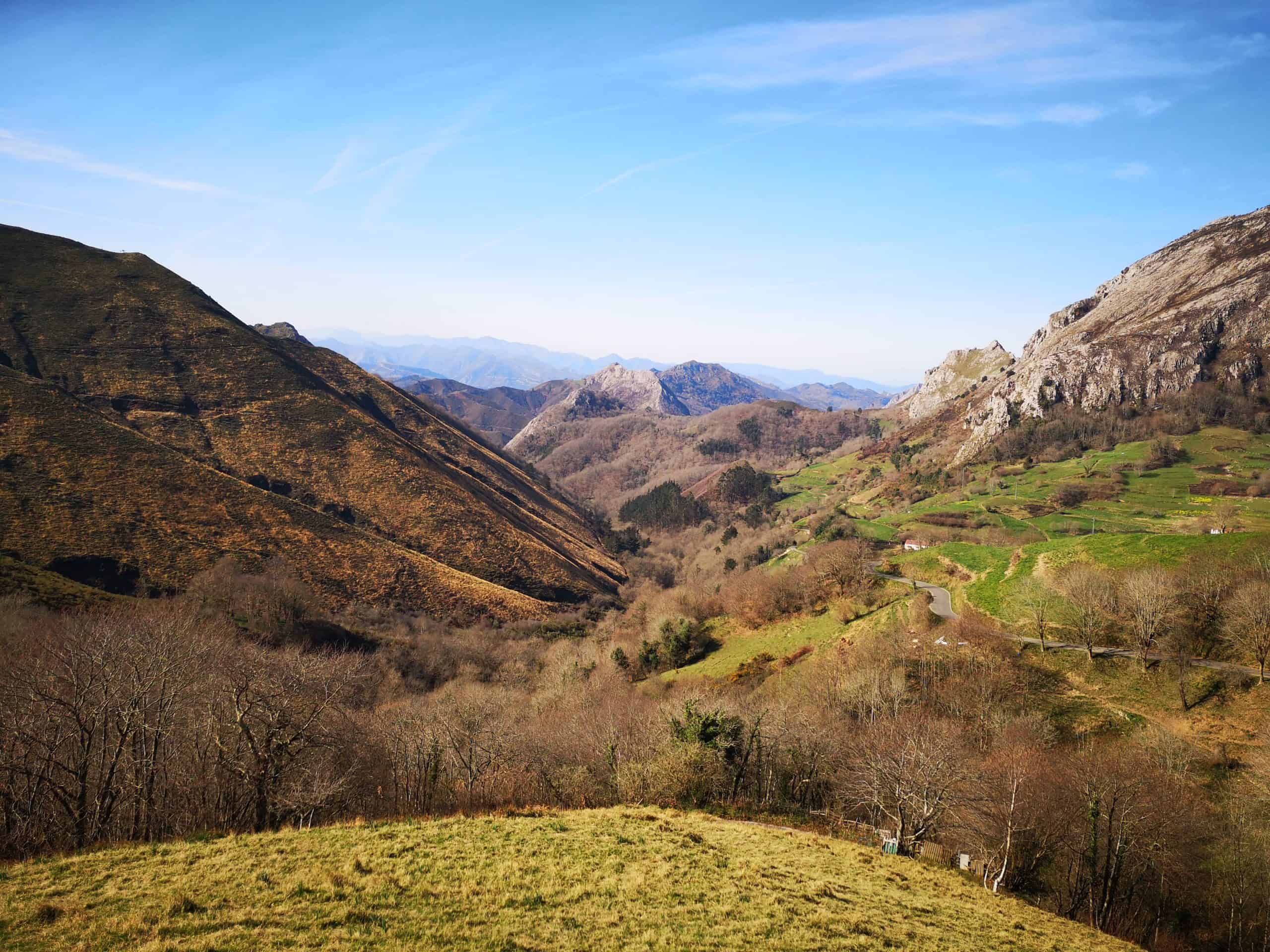 Asturias have turned to be a fantastic place to ride a bike, the hills being not too steep, the landscapes absolutely flabbergasting and the wind adding a lot of challenge. A lot remains to be explored for me in the Asturias : Picos Tres Mares, the western side of Picos de Europa, and more exploring of the roads between the ocean and the mountains. To be continued !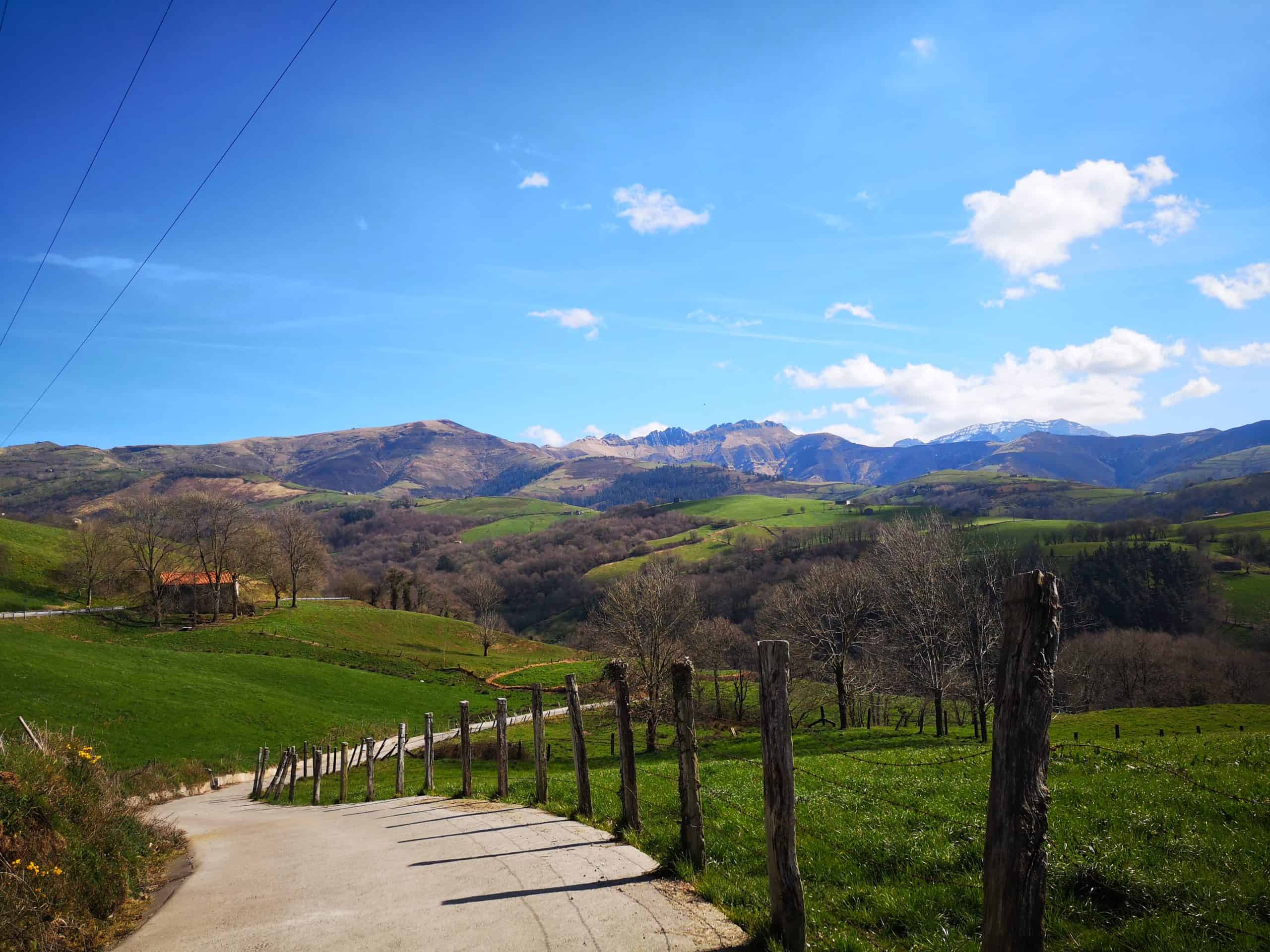 ---
Like it ? Share it !